Robin Bakker
web developer
Hoi!
Gezellig dat je even langsklikt of aantikt. 😀
Ik maak graag sites en web apps - scroll lekker door!
Don't understand "gezellig"? Try English!
Heb je het liever donker? Sorry, daar heb ik nu even niets voor...
Tip: 🕶
Hi there!
Happy to see you! 😀
I like to make sites and web apps - keep scrolling!
Uhm, do you understand "gezellig"? Probeer Nederlands!
Do you prefer something dark? Sorry, not very dark here yet...
Suggestion: 🕶
Wat? Waarom? Hoe?
Op 1tuner.com kun je luisteren naar radio en podcasts.
Ik wilde graag een web app maken om meer te leren over front-end frameworks. Daarnaast wilden we op kantoor automatisch schakelen tussen radiostations, dus dat vroeg om een oplossing 😎 (via "Playlists" kan je een luisterschema maken).
Meer weten? Ik heb er twee stukjes over geschreven: "Creating a web app as side project" & "Updating my web app side project".
Dit is een statische, pre-rendered web app gemaakt met ⚛️ Preact.
Je kunt 'm ook terugvinden op GitHub.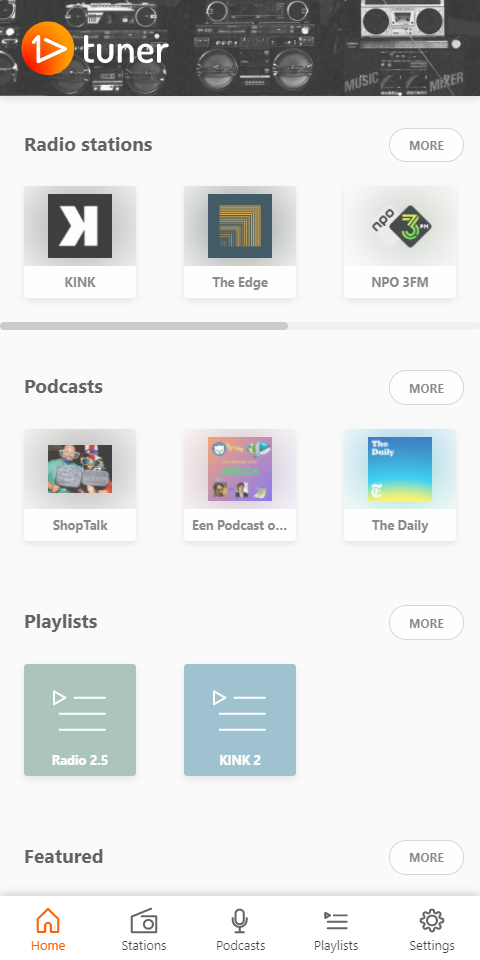 Over mij
Ik hou van hobby's, puzzelen en favo kleur is blauw... En ik slaap nu waarschijnlijk lekker. En het is tijd voor een bakkie. 🍌 Iiiiiiit's fruity time! Eh, wacht. 😬 Dit soort verhaaltjes zijn toch altijd verschrikkelijk! Maar ik moet eerlijk bekennen dat ik die stiekem bij anderen graag lees, haha.
Wil je weten welke nerd dingen ik gebruik? Zie /uses.
Alles op deze website is persoonlijk. Ik ben daarnaast werkzaam bij Visual Reality (het bedrijf achter toernooi.nl), gericht op het ontwikkelen van software oplossingen voor de sportwereld. Ik werk aan websites, web apps en oplossingen op maat voor allerlei sportorganisaties.
About me
Do you want to know more about me? 😳
I'm probably asleep right now... 😴 I'm probably drinking coffee right now. ☕ 🍌 Iiiiiiit's fruity time! Are you interested to see what kind of nerdy things I'm using? See /uses.
All information here is personal stuff. In my day-to-day job at Visual Reality (tournamentsoftware.com) I work as a web developer on websites, web apps and custom solutions for sports organizations.
There might be some more information about me if you search a bit more on this website... Or just contact me. 😉